Michigan Volleyfest July 24th-26th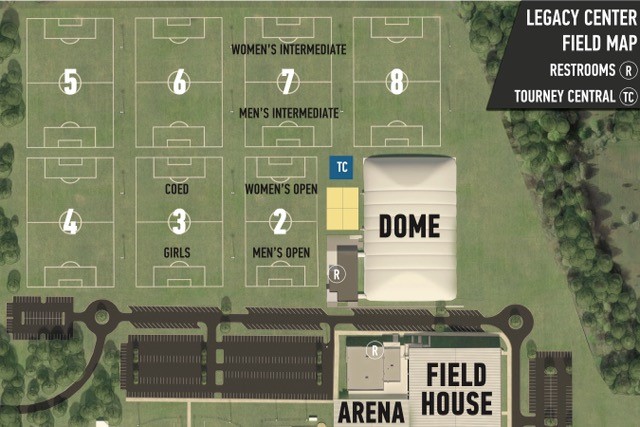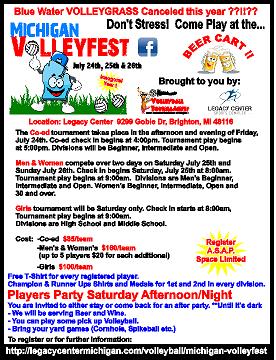 Looking to register and you are not a captain? Ask your team captain for a link to register for your specific team.
Have questions?
Email Terry Schneff at MichiganVolleyfestDownriver@gmail.com
or
Email Drew Althouse for Registration Questions at aalthous13@su.edu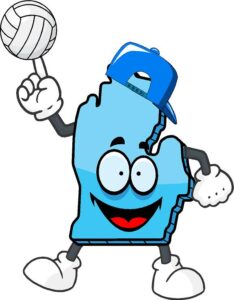 Registration Instructions
Captains, please have everyone on your team's email address before starting registration.

The first thing the Captain (or Manager)  will have to do after clicking the link is log into our system (if you have played here before) or create a new account (if this is your first time at our facility). If you have not logged into our system in the past month, you will be required to sign the waiver as well. 

If you click away at any time during the registration process (to another part of our registration portal, or you clicked the wrong division) exit out of the tab completely and just follow the original link.

Once you log in, you will see registration options.

Be sure to read through them all and click the correct division for your portion of the event you want to play in.

The manager will have to pay a $40 deposit ($25 for the girls division). They can also pay the full amount and then have their team pay them back directly.

Once you have clicked the deposit option and typed in the $40, if not already there. It will then ask you about if you are adding a 6th player to your roster. If yes, please click that option and it will add $20 to your total registration.

Next, it will ask you to enter the managers tshirt size. 

Click on the "Next" button at the bottom of the manager's registration. It will take you to a shopping cart where you will be able to pay the $40 deposit. Once the deposit is paid, you will then be able to invite the rest of your team (using the emails you already have) so that they would be able to pay their portion of the fee, enter their tshirt size and sign the waiver. 

Once 4 team members have paid, you will be officially accepted into the tournament.