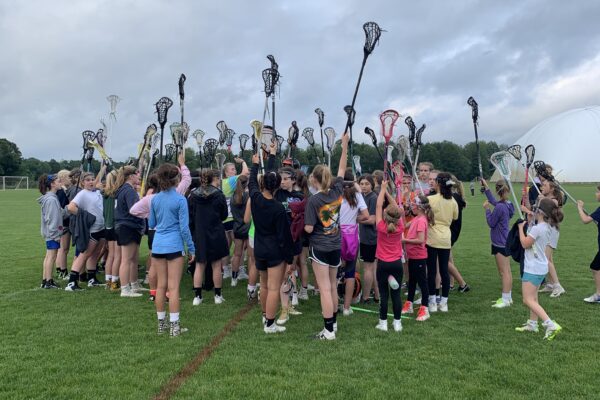 Fall Girls Lacrosse Training
Training will begin on Sunday, August 29th and run through Sunday, October 24th. There will be NO training on Sunday, September 5. Training will be held outdoors at the Legacy Center each Sunday from 3:00p-4:30p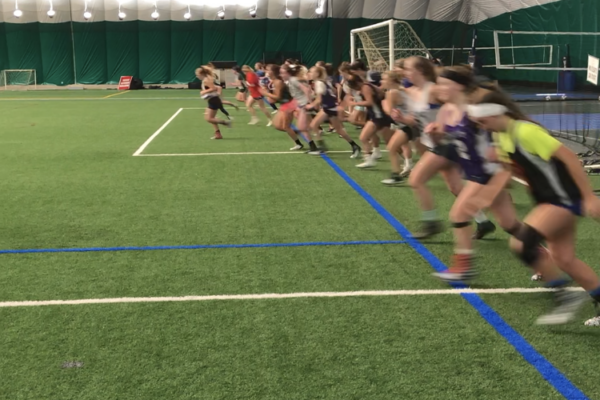 Girls Lacrosse Fall Cardio & Conditioning
Conditioning will begin on Sunday, August 29th and run through Sunday, October 24th. There will be NO conditioning on Sunday, September 5.  Conditioning will be held outdoors at the Legacy Center each Sunday from 2:00p-2:45p.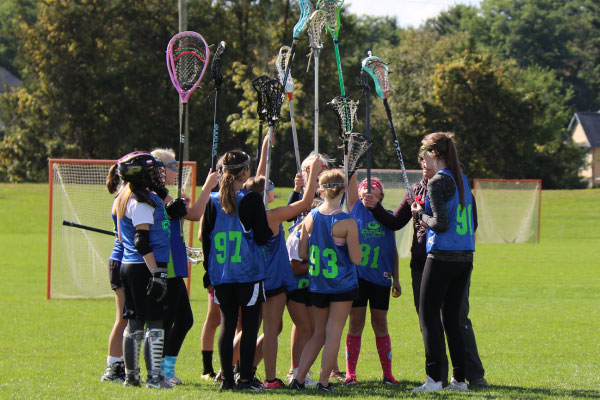 Great Lakes Lacrosse Festival 7v7 Tournament
It's time to register for the return of the Great Lakes LAX Festival! The game format will be pool play with a single elimination playoff.  There will be a 5-game minimum with games running 25 minutes, 7v7 format (Goalie + 6 field players).
Individual/Small Group Training
100% customizable sessions, aimed at helping players of all levels get additional support. We also have the option for small group trainings.  Small group is a great fit for friends of similar skill level who want to work together. It offers and opportunity to work in a competitive environment while still receiving individualized feedback.  Legacy wants to ensure that all players gets the most out of these sessions and will provide feedback each session. 
Contact legacygirlslacrosse@legacycentermichigan.com for Individual Lacrosse Training
Legacy Girl's Lacrosse Program Advantage
The Legacy Center is proud to offer world class services and facilities for the sport of Girl's Lacrosse to the Livingston County area. Train, play, and experience Lacrosse like the pros do with professional grade playing fields, training areas, and the most premier programming in the state.
We aim to accommodate athletes of all levels (Recreational, Select, Elite) and will assist them in achieving their short and long term goals related to the world of sports. We also offer complimentary products and services that will develop the Player, the Athlete and the Person on and off the field, and help them build their own Legacy.
Off Season Training
Our exclusive Off-Season Training Packages for Club Organizations and Individual Teams is your opportunity to gain the most out of the indoor season. Packages incorporate field use and Sports Performance powered by Legacy Fitness to give you the most out of your off season training. These packages can be customized to meet your goals and objectives and is open to athletes of all ages/skill levels.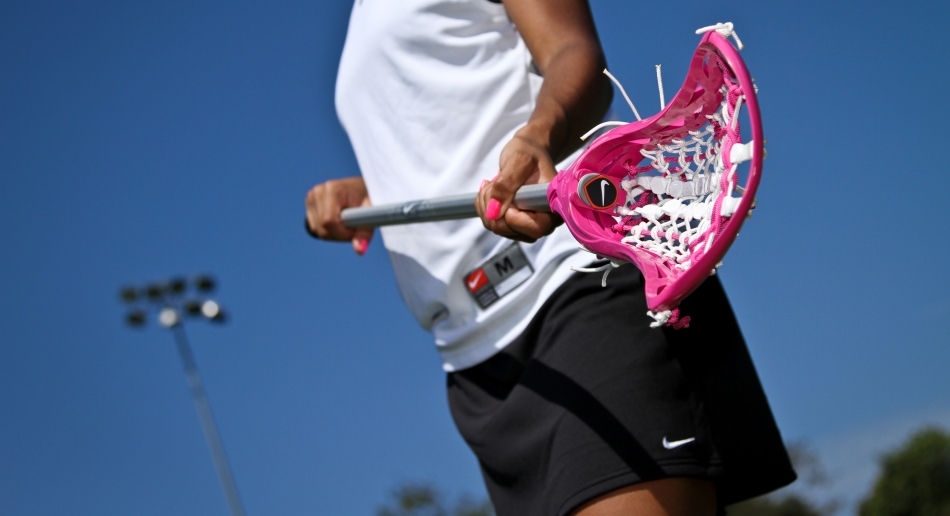 Girl's Lacrosse Staff
Jason Stanyer – Director of Girl's Lacrosse
Coaching Background: Beyond his role as the Director of Girls Lacrosse at the Legacy Center and for Cyclones Lacrosse, Stanyer has been the head coach of the women's lacrosse at Cleary University since the start of 2014.  Additionally, Stanyer spent the 2012-2015 seasons as the varsity assistant and goalie coach at Hartland High School with each season culminating in a trip to the MHSAA D1 State Semi-Finals. For his efforts at Cleary University, Coach Stanyer was named the Wolverine Hoosier Athletic Conference's Women's Lacrosse Coach of the Year for the 2018-19 season.
Stanyer possesses Level I, Level II and Level III US Lacrosse Certifications and is a member of the Positive Coaching Alliance.  In addition to his lacrosse credentials, Stanyer has previously functioned as a NCCPT certified trainer. 

Professional Experience: Jason has over 19 years of experience in the field of International Trade with his current role being Vice President of Global Trade Management Transformation.  

Academic Achievements: Bachelor of Science in Management Information Systems, MBA with Concentrations in Operations Management and Accounting, and Master of Science in Information Technology Management from Oakland University.  He is also a Licensed US Customs Broker.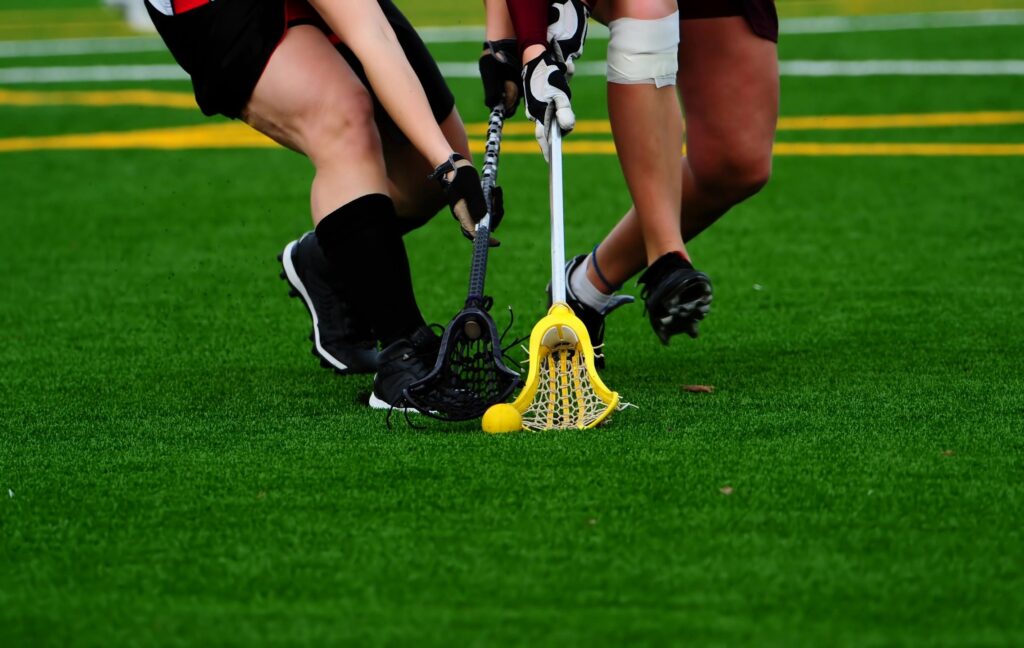 Why play for us?
Legacy Girls Lacrosse has the unique ability to provide collegiate level instruction while maintaining an individual approach to the athlete. Our founding principle is to provide an opportunity for girls to develop skills in an environment that honors the beauty of the game of lacrosse. Legacy Girls Lacrosse is a club that allows players of all skill levels to compete and where excellence is the reward of hard work; friendship and fun are its natural byproducts.
Our structure helps each individual player choose their own goal and strive for it whether that goal be to receive a D1 offer or to make her high school team. We recognize that summer lacrosse is about having fun and each player achieving her own individual goals. Within the Legacy Girls Lacrosse organization, every player has equal opportunity and is equally valued!
What makes us different from other lacrosse clubs?
Legacy Girls Lacrosse represents over 30+ school districts throughout Michigan and Ohio, with guest players from Canada and other states.
Every player is treated as equally important. All players are put in a position to improve and highlight their individual skills.
Legacy Girls Lacrosse players are always expected to play the game the right way, summer lacrosse is about fun and improvement, it's not about winning at all costs. Respect for the game, fellow players/coaches, opponents, officials and all others associated with each game will never be compromised.
Detailed and Personalized Recruiting Support, **New for 2018 each HS player will be invited to attend recruiting seminars and receive 1-1 recruiting support (Cost Included)**
Access to top notch training facilities and Personalized Skill sessions are available.
Our coaching staff is led by College Head Coaches with support from current/former NCAA DI, DII, DIII and NAIA players.
Our coaches have a robust network of collegiate coaching connections that span the entire country. We believe that there is a level and a school for every athlete. We will personally help find the right fit for any athlete that chooses to pursue a collegiate playing career.
Congrats to all of our alumni!
Division I 
Abigail Trosin, Central Michigan '25
Emma Donahue, University of Detroit '24
Brooklyn Neumen, University of North Carolina '22, Team USA U19
Samantha Campanella, Kennesaw State '22
Allie Falk, University of Detroit '22
Emily Beazley, University of Detroit '22
Amber Crouse, Central Michigan '18
Courtney Humphrey, University of California-Davis '18
Bridgette Champane, Robert Morris '18
Erika Neumen, Hofstra '17, GVSU transfer '18
Bobbie Hall, University of Connecticut '17 (SUNY Assistant)
Meghan Wilson, Marquette '17
Lindsey Jenks, William & Mary '17
Emily Braun, University of Michigan '17
Jenessa Staruch, Winthrop '16
Melanie Fredericks, Stetson '16
Tori Lockhart, Howard '16
Mackenzie Lawler, Robert Morris '14 (GVSU Head Coach)
Andi Raymond, Towson '14 (American Assistant)
Maura Malone, LaSalle '13
Britany Busch, University of Detroit '13
Kelsey Kaminsky, Delaware '13
Division II 
Sophie Mondro, Findlay '25
Tess Yuhas, University of Charleston '24
Jane Taylor, Northern Michigan '24
Paige Falk, Findlay '24
Kaylee Alarcon, Findlay '24
Cassady Becker, University of Alabama Huntsville '23
Aliyah Smukala, Northern Michigan '23
Kasha Elzinga, New York Institute of Technology '23
Hannah Kelley, Seton Hill '22
Mackenzie Kelbert, Davenport '22
Jessica Daniels, Northern Michigan '22
Cameron Stilson, Northern Michigan '22
Shannon Walus, Northern Michigan '21
Teagan Laier, Northern Michigan '21, LTU transfer
Jillian Kurolvech, Catawaba '20
Madeline Campanella, Gannon '20
Danielle Porath, Slippery Rock '19
Alaina White, Pace University '19
Michelle Lortie, Findlay '18
Brooke Eicher, Findlay '18
Aimee Hite, Grand Valley State '18
Marci Schaeffer, Tiffin '18
Rachael Cannon, Colorado State Pueblo '18
Alex Walus, University of Findlay '18
Meghan Datema, Grand Valley State '18
Molly Simmet, Lees-McRae '18
Emily Bontekoe, Oklahoma Baptist '18
Becca Chen, Queens '17
Taelor Mailloux, Wheeling Jesuit '17
Ryan Skomial, Grand Valley State '17
Lauren Cole, Ursuline '17
Allison Kelly, University of Findlay '17 (Findlay Head Coach)
Chloe Zdybel, Grand Valley State '16
Nicki Tague, Grand Valley State '16
Katie Hill, Tiffin '16
Alyssa Neumen, Grand Valley State '15
Audrey Kobe, Grand Valley State '15
Meagan Emery, Grand Valley State'14 (Drexel University, D1 transfer)
Ashley Stoltenberg, Grand Valley '14
Sarah Lowe, Grand Valley Sate '14
Kristen Hull, Notre Dame College '14
Samantha Szegedi, Grand Valley State '12
Division III 
Liz Kelley, Hope '25
Madison Williamson, Adrian '24
Meghan Economou, Calvin '21
Hope Poolos, Ohio Wesleyan '20
Maired Brown, Carthage '20
Mallory Tognetti, Illinois Technological University '20
Kori Lowes, Hanover '19
Shannon Kahl, Albion '18
Katie Johnson, Kalamazoo '18
Lauren Whitfield, Aurora '17
Alyssa Glenn, Albion '17 (Denison transfer)
Carrie Stevens, Kenyon '17
Alivia Duquet, Kalamazoo '17
Ashton Street, Alma '16
Sarah Hawthorne, Millsaps '16
Lauren Perugi, Albion '15
Ashley Glenn, Albion '14 (Drexel University, D1 transfer)
Katherine Palms, Denison '14
Melissa DiRado, Albion '12
Mariana DiGiovanni, Adrian '11 (former Adam's State Head Coach)
NAIA 
Kennedy Stilson, Cleary University '25
Lilliana Litner, Lawrence Tech '25
Maddy Vachow, Cleary University '24
Mackenzie Murtha, Lawrence Tech '24
Cecelia Mason, Indiana Tech '24
Faith Donally, Indiana Tech '24
Jodan Donally, Indiana Tech '23
Taylor Donally, Indiana Tech '23
Celest Roof, Cleary University '23
Jordan Bloch, Cleary University '22
Kady Waits, Lawrence Tech '22
Loran Wasik, Lourdes University '22
Bella D'Arcy, Siena Heights '22
Hannah Merrick, Siena Heights '22
Kourtney Bruner, Cleary University '22
Madison Kadwell, Madonna University '22
Michelle Cirino, Siena Heights '22
Brianna Nantz, Lourdes University '22
Isabel Carr, Cleary University '21
Skylar Parks, Siena Heights '21
Reilly Winn, Siena Heights '21
Abby Barnewold, Lawrence Tech '21
Ryann Deuel, Davenport University '20
Katja Nuler, Lawrence Tech '20
Hana Barnett, Cleary University '20
Audrey Jarrad, Siena Heights '20
McKenna Mesclier, Indiana Tech '20
Sam Pawlowski, Siena Heights '19
Alyssa Hopkins, Siena Heights '19
Ashley Collins, Lawrence Tech '18
Haley Parker, Siena Heights '18
Amber Livingston, Davenport '18
Annie Quinn, Aquinas '18
Danielle Brodberg, Aquinas '17
Courtney Rosol, Aquinas '17
Tabitha Ferguson, Siena Heights '17