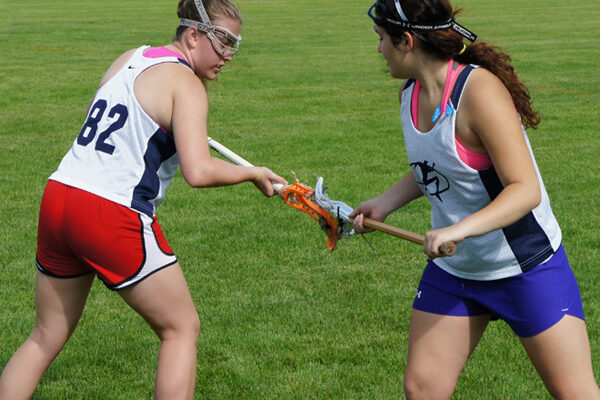 Girl's Lacrosse Summer Practices
Grades K-12
Tuesdays and Thursdays June 11 – July 25, 6:30pm-8pm
Cost: $95
Lacrosse is one of the fastest growing sports in the nation! Our goal is to provide an opportunity for players of all ages and skill levels to learn as well as demonstrate their lacrosse skills in a competitive environment while making new friends and having fun. Our experienced coaches will cover skills including stick work, offensive and defensive skills (shooting, passing, dodging, footwork, etc), tactical concepts and specific goalie instruction.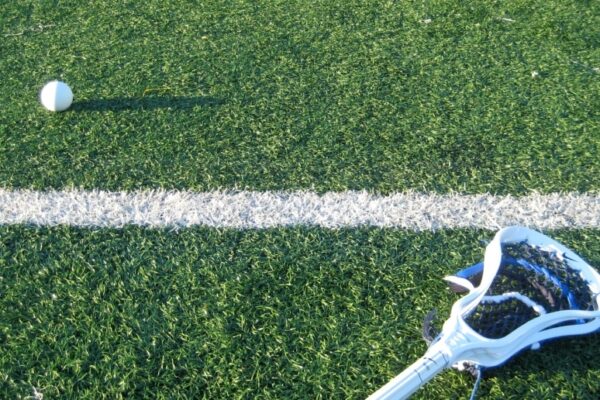 Girl's Lacrosse Summer Camp
Grades K-12
Tuesday June 25- Thursday June 27, 9am-12pm
Cost: $100
Our lacrosse camp fits an entire summer of learning into 3 fun an exciting days of training. Our experienced coaches will cover skills including stick work, offensive and defensive skills (shooting, passing, dodging, footwork, etc), tactical concepts and specific goalie instruction.  Players will learn new drills from college coaches and have the opportunity to showcase their skills to college coaches that are actively looking to recruit players to their programs.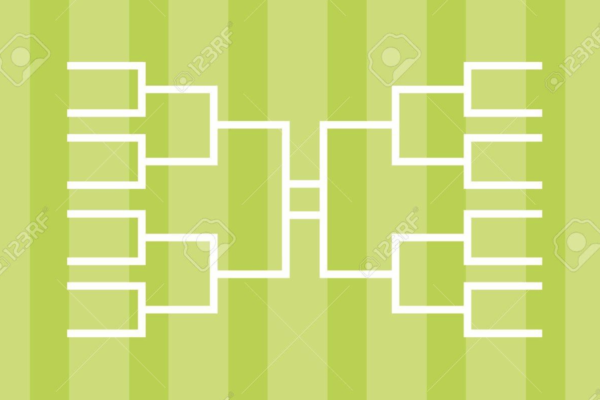 Summer Lacrosse Champions Tournament
Saturday June 29 – Sunday 30, 2019
Divisions: High School and Middle School
Game Format: 4 game minimum (50 minute games), pool play + single elimination playoffs. Full sided US lacrosse rules.
It's almost time to register for the First Annual Summer Legends Lacrosse Championship Tournament! College coaches will be in attendance, giving players a great opportunity to be seen! Contact Girls Lacrosse Director Jason Stanyer for more information.
Women's Lacrosse Summer Scrimmage Night
Grades 7th – Adult
Thursdays June 13 – July 25 (Excluding the week of July 4), 8:15pm-9:15pm
Cost: $75 for the summer, $15 at the door
This is great opportunity for women's lacrosse players to continue their training during the summer months.  This 6-week play will feature scrimmages with an experienced official running the game play.  This is a great opportunity for current collegiate players and adults to continue playing as well as for High School players to test their skills against some of the best players in the area!
Individual 1-1 Lacrosse Training
100% customizable sessions, aimed at helping players of all levels get additional support. 
Contact Jason Stanyer below for Individual Lacrosse Training
Legacy Girl's Lacrosse Program Advantage
The Legacy Center is proud to offer world class services and facilities for the sport of Girl's Lacrosse to the Livingston County area. Train, play, and experience Lacrosse like the pros do with professional grade playing fields, training areas, and the most premier programming in the state.
We aim to accommodate athletes of all levels (Recreational, Select, Elite) and will assist them in achieving their short and long term goals related to the world of sports. We also offer complimentary products and services that will develop the Player, the Athlete and the Person on and off the field, and help them build their own Legacy.
Off Season Training
Our exclusive Off-Season Training Packages for Club Organizations and Individual Teams is your opportunity to gain the most out of the indoor season. Packages incorporate field use and Sports Performance powered by Legacy Fitness to give you the most out of your off season training. These packages can be customized to meet your goals and objectives and is open to athletes of all ages/skill levels.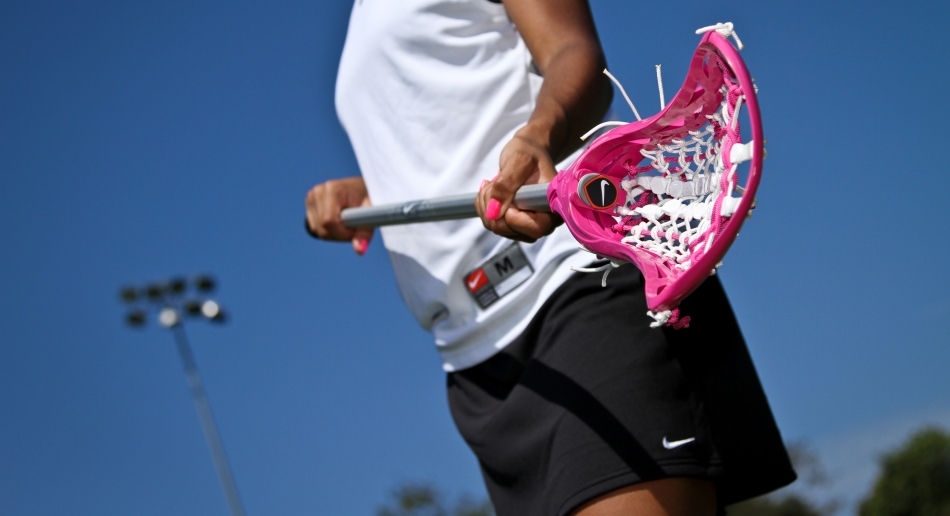 Girl's Lacrosse Staff
Jason Stanyer – Director of Girl's Lacrosse and Field Hockey
Coaching Background:  Beyond his role as the Director of Girls Lacrosse and Field Hockey at the Legacy Center and for Cyclones Lacrosse, Stanyer has been the head coach of the women's lacrosse team for the last four years at Cleary University.  Additionally, Stanyer spent the 2012-2015 seasons as the varsity assistant and goalie coach at Hartland High School with each season culminating in a trip to the MHSAA D1 State Semi-Finals. For his efforts at Cleary University, Coach Stanyer was named the Wolverine Hoosier Athletic Conference's Women's Lacrosse Coach of the Year for the 2018-19 season.
Stanyer possesses Level I, Level II and Level III US Lacrosse Certifications and is a member of the Positive Coaching Alliance.  In addition to his lacrosse credentials, Stanyer has previously functioned as a NCCPT certified trainer.

Professional Experience: Jason has over 18 years of experience in the field of International Trade with his current role being Director of Industrial Engineering with responsibilities encompassing Solutions, Integrations, Data Analytics, Training, Quality, Work Measurement and Process Design.

Academic Achievements: Bachelor of Science in Management Information Systems, MBA with Concentrations in Operations Management and Accounting, and Master of Science in Information Technology Management from Oakland University.  He is also a Licensed US Customs Broker.