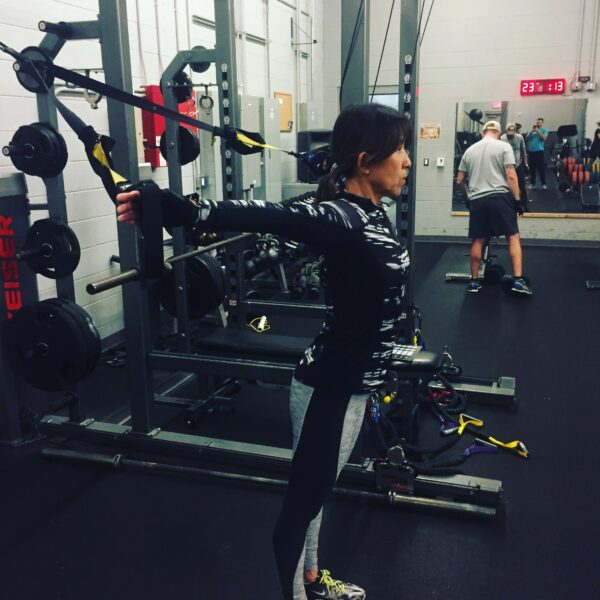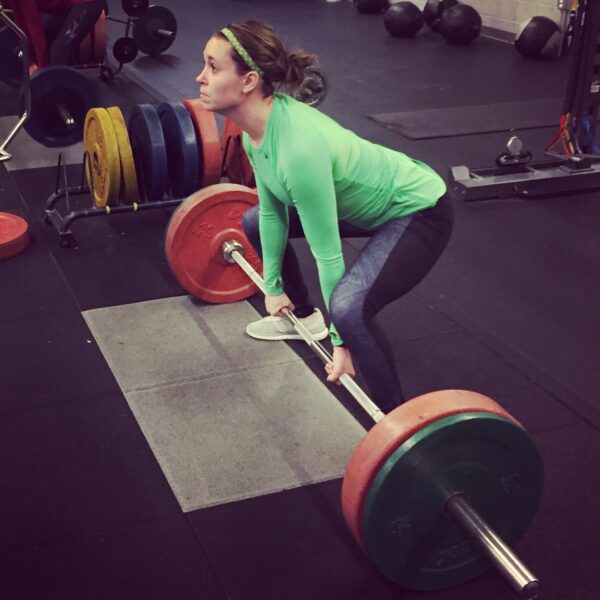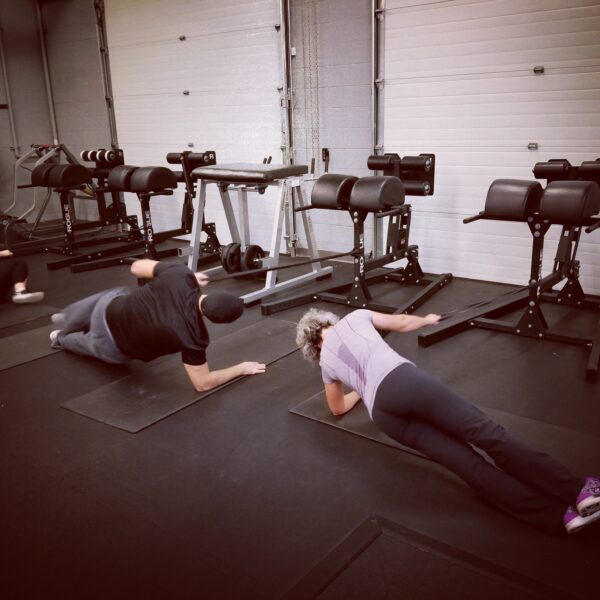 LegacyFit is our signature small group training classes, part of our Level 3 fitness membership. Class sizes of no more than 12 people creates an intimate atmosphere that allows our training staff to create targeted and participant specific programs.
Our mix of LegacyFitCardio and LegacyFitStrength takes you through periodization phases to always keep you engaged and surpassing your goals. LegacyFit is based on Metabolic Resistance Training which infuses cardio with strength training principles that can burn fat for up to 36 hours after your workout!
Cardio Blast
The class is a form of High Intensity Interval Training (HIIT), which incorporates short intervals of workouts proceeded by levels. Cardio Blast does not use weights or equipment; all the exercises are based strictly on cardio. Participants do jumps, spot jumps, burpees, and a number of other calisthenics. Cardio Blast pushes you to your limits—and then some. It is meant to improve your endurance overall and burn a heightened amount of calories.
Core 360
The name says it all! Total Core Conditioning all the way around your midsection! Strength abdominal training to build your core muscles and cardio to burn those extra calories help reveal your six pack! We work it from EVERY angle.
Floor Barre
This class will lengthen, strengthen, work your muscles with little or no weight, no impact, while strengthening your core, stability, and balance. We work on the Barre, chair, or floor using all different pieces of equipment to change it up every time. This is a great class for any fitness level!
HIIT
Tons of calories burned in this High Intensity Interval Training. Formats are constantly changing with different timed intervals, Tabata, intensity levels, and impact! This class will challenge you from head to toe!
Knockout Fusion
This class is high energy and a calorie burning blast! Total body sculpting with all different fun formats including: boxing, kickboxing, karate, core and cardio. Every workout is different!
Step Cardio
Come and experience a modern day version of a high energy step class! Come and burn some calories and get your cardio in for the day.
Sweat and Chisel
Come and join us in the studio for a total body workout focusing on both strength training with mini bursts of cardio!
Total Muscle Conditioning
This class is a 4 month periodization class with a brand new workout every time! It trains your muscles in very different ways to challenge and confuse them so they don't adapt. You are guaranteed to see results with strength and definition in the 4 month commitment! You start at your own fitness level and work up from there.
Triple 15
Join us for a total body workout in the studio. You will experience 15 minutes of step, 15 minutes of total body toning, 15 minutes of cardio, and a nice cool down.
Zumba
Zumba is an exercise fitness program created by Colombian dancer and choreographer Alberto "Beto" Perez during the 1990s. Zumba involves dance and aerobic movements performed to energetic music.