A Word From The Fitness Department
Welcome to Legacy Fitness and congratulations on becoming one step closer to a happier and healthier you. At the Legacy Center, our central focus is on building relationships with our members to help establish accountability and obtainable goals for us to work towards as a team. Our fitness staff has over 30 years of combined experience in the fitness industry and we understand the importance of having a personalized approach for each of our members. Experience the Legacy Difference today by scheduling your Free Consultation so we can learn more about where you are and how we can get you where you want to be together.
Contact Legacy Fitness using the form below
Legacy Fitness Training Staff
Mike Chezz
About Mike: I am a certified personal trainer and nutritionist.  I serve as the director of Legacy Fit Group Training (Level 3 membership) and I am also the head strength coach at Hartland High School. I have been doing personal training and strength coach work for 12 years and nutritional consultations for 5 years.  I have a degree from Albion College and am certified through the National Strength and Conditioning Association as a personal trainer.  I am certified through Precision Nutrition as a nutritionist as well as an Integrative Health Practitioner through Dr. Stephen Cabral and his functional medicine team in Boston.  I love being a part of helping people move toward their goal of performing better, looking better and most importantly feeling better.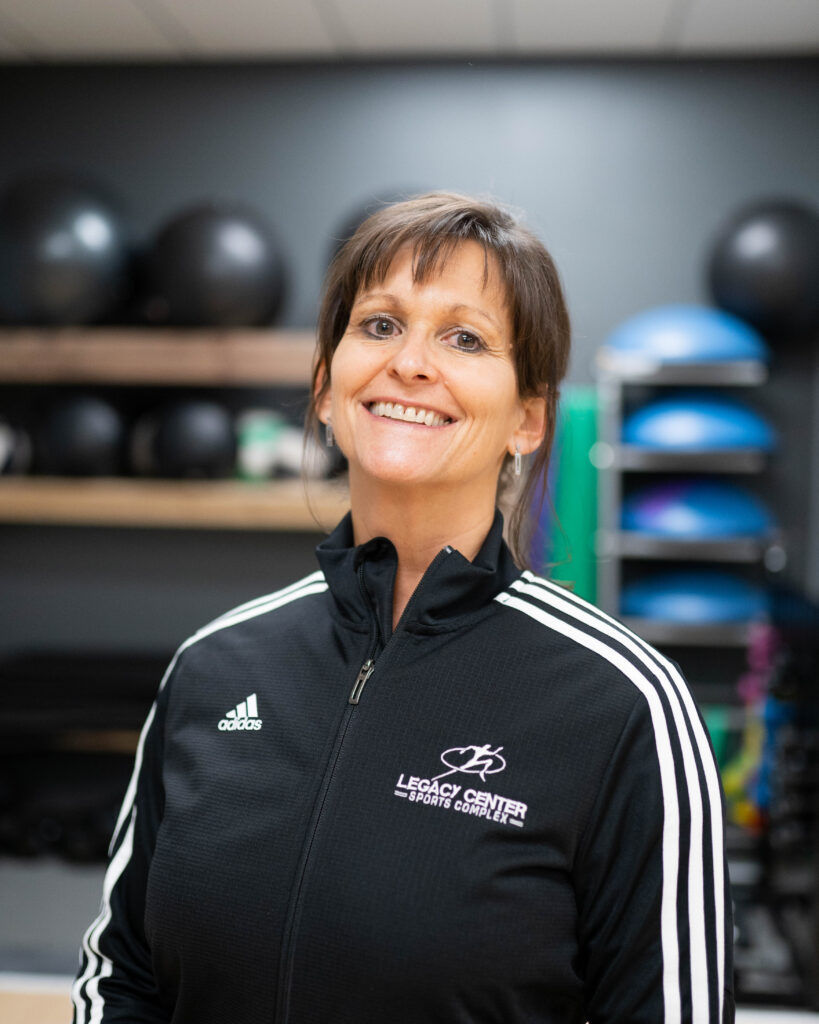 Laura Deierlein
About Laura: Laura is a Registered Yoga Teacher with Yoga Alliance. She received her 200-hour teacher certification in 2012 and is a regular Yin Yoga teacher at Legacy. She has continued to develop her yoga methodology with unique training opportunities, including an immersion in Kundalini-style practices at a yoga ashram in northern India, Partner Yoga and Energy Medicine practices through the Kripalu Center for Yoga, and a certification for leading Laughter Yoga from Laughter University in Bangalore. Laura is inspired by the creativity of her mentors and enjoys teaching joyful and mindful classes that offer a deeper and more harmonized relationship with our physical and energetic bodies.