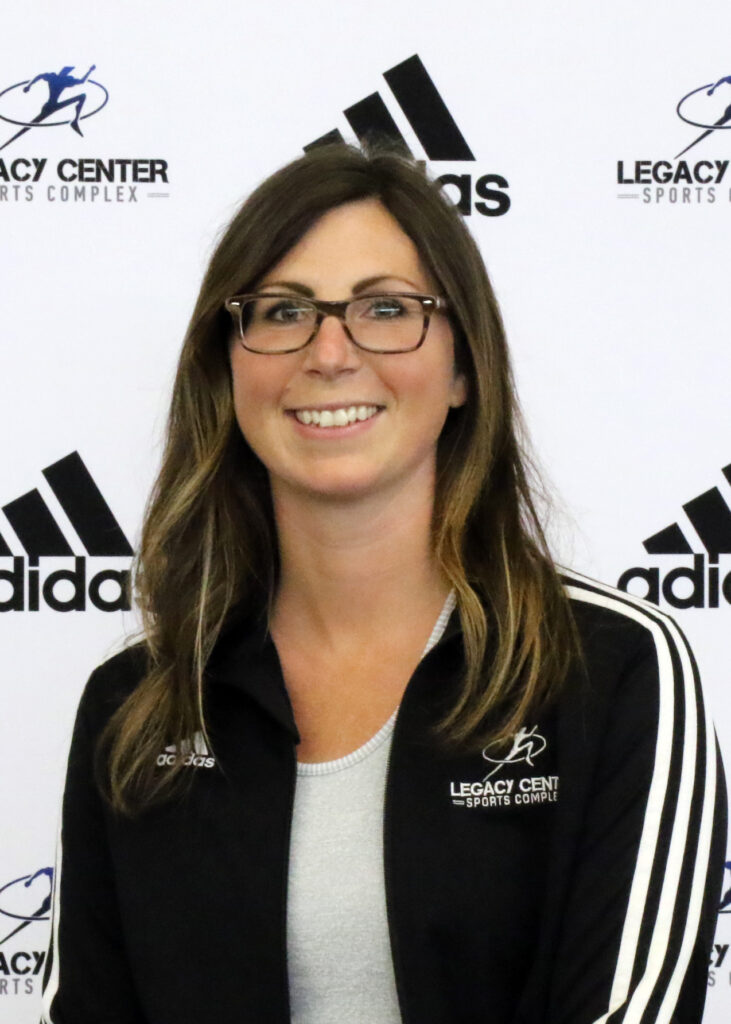 Angie Watts
Dance Director
Angie has been teaching dance for over fifteen years and began the dance program at the Legacy Center in 2017. She was a member of the EMU dance team and an instructor for Universal Dance Association. Angie danced for 17 years and was trained in Jazz, Hip Hop, Tap, Pom, and Baton Twirling. Angie has a Bachelors and Masters degree in Education. She taught and coached cheerleading & girls basketball for Northville Public schools for six years before staying home with her young boys.
Madeline Kreps
Dance Instructor
Madeline has been dancing since the age of 3 at Ginny's Danceworks in Brighton. She is trained in the styles of ballet, jazz, tap, lyrical, hip hop, musical theatre, acro, pointe, contemporary, modern, liturgical, and Cecchetti graded ballet technique tests 1-5. Madeline currently attends Eastern Michigan University majoring in Dance. In addition to Ginny's Danceworks, she has trained with the Kansas City Ballet in Kansas City, Missouri and the Joffrey Ballet in Chicago. Madeline is a part of the NorthRidge Church Dance Team and annually performs with the team as well as teaching in their School of Performing Arts program and has been a Legacy Dance Instructor since 2017.
Sarah Cartier
Dance Instructor
Sarah has been dancing since she the age of 4! Dance has brought her so much joy over the years; but she gets even more joy out of teaching dance to kids and sharing that love! Sarah has been an instructor for several years for a few other dance programs in the area. She loves to choreograph, especially lyrical and contemporary dances! Sarah is also a certified Rhythm Works Integrative Dance instructor, and she incorporates that knowledge into all of her classes!