Welcome to our Youth Dance Program! Our fall & winter dance program offers a variety of classes for children ages 1- 18 years. Our classes are taught by experienced, highly qualified instructors and staff who are dedicated to the art of dance. Classes are held in our beautiful fitness/dance studio with mirrors and ballet bars. Baton Twirling on Tuesday nights are held in the Dome on our sports courts. Each session runs 12 weeks with a fall & spring recital. Students will learn technique, skills, and a routine to perform at our recital. There's an additional $20 costume accessory fee (paid at time of registration). Recital information and details will be given out in class. Parent Tot Creative Movement classes run every 6 weeks and do not participate in recitals.
Click on the menu bar above for Class Descriptions and Dance Policies. Please Contact Legacy Dance, Director Angie Watts, with any questions at awatts@legacycentermichigan.com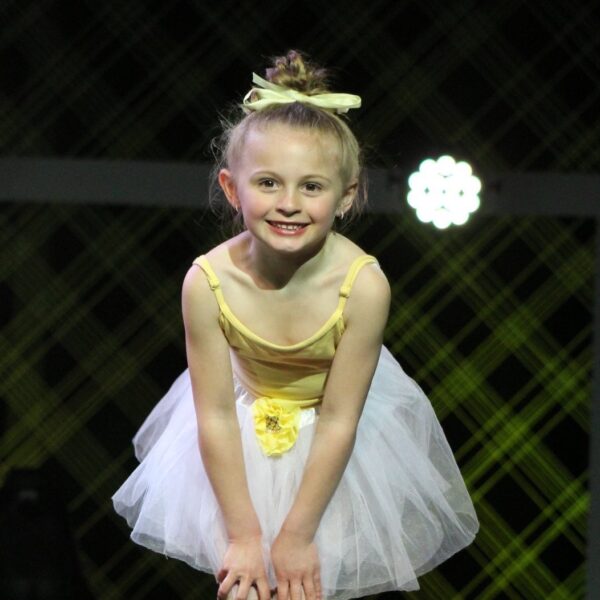 Fall 2019 Dance Offerings
Parent Tot Creative Movement Session 2 begins October 16. Register below!
Tuesdays (September 3 – November 19)
Instructor: Sarah Cartier
5pm-5:40pm Pre-Ballet & Tap ages 3-4 $120
5:45pm-6:25pm Ballet & Jazz ages 5-7 $120
6:30pm-7:10pm Hip Hop, Jazz, & Pom ages 6-9 $120
Instructor: Tammy Albrecht
5:30pm-6:10pm Baton Twirling ages 5-7 $120*
6:30pm-7:10pm Baton Twirling ages 8-18 $120*
(*$20 baton fee for new students, pay at the time of registration)
Wednesdays (September 4 – November 20) Instructor: Angie Watts
10:30am-11:10am Parent Tot Creative Movement ages 1-3 $60
11:30am-12:10pm Pre-Ballet & Tap ages 4-6 $120
Thursdays (September 5 – November 21) Instructor: Angie Watts
10:30am-11:10am Pre-Ballet & Creative Movement ages 2.5-3.5 $120
11:30am-12:10pm Pre-Ballet & Tap ages 3-4 $120
12:30pm-1:10pm Baton & Pom ages 5-7 $120*
1:30pm-2:10pm Baton & Pom ages 8-14 $120*
(*$20 baton fee for new students, pay at the time of registration)
Evening instructor: Madeline Kreps
5:00pm – 5:40pm Ballet & Tap ages 5-7 $120
5:45pm-6:25pm Pre-Ballet & Tap ages 3-4 $120
6:30pm-7:10pm Lyrical & Jazz ages 6-9 $120
Fridays (September 6 – November 22) Instructor: Kristen Perlin
10:30am-11:10am Parent Tot Creative Movement ages 1-3 $60
11:30am-12:10pm Pre-Ballet & Creative Movement ages 2.5-3.5 $120
12:30pm-1:10pm Pre-Jazz & Tap ages 3-4 $120
1:30pm – 2:10pm Hip Hop & Jazz ages 4-6 $120
Winter 2020 Dance Offerings
Tuesdays (January 21-April 21st, No classes on 2/18 & 3/31) Instructor: Sarah Cartier
5:00-5:40 Pre-Ballet & Tap ages 3-4 $120
5:45-6:25 Ballet & Jazz ages 5-7 $120
6:30-7:10 Hip Hop & Jazz ages 6-9 $120
7:15-7:55 Hip Hop & Jazz ages 10-14 $120
Wednesdays (January 22nd-April 23rd, No classes on 2/19 & 4/1) Instructor: Angie Watts
10:30-11:10 Pre-Ballet & Creative Movement ages 2.5-3.5 $120
11:30-12:10 Pre-Ballet & Jazz ages 4-6 $120
Thursdays (January 23rd-April 24th, No classes on 2/20 & 4/2) Instructor: Angie Watts
10:30-11:10 Pre-Ballet & Tap ages 3-4 $120
11:30-12:10 Pre-Ballet & Tap ages 4-5 $120
12:30-1:10 Homeschool Baton & Pom ages 6-12 $120
Instructor: Madeline Kreps
5:00-5:40 Ballet & Tap ages 5-7 $120
5:45-6:25 Pre-Ballet & Tap ages 3-4 $120
6:30-7:10 Jazz & Pom ages 6-9 $120
7:15-7:55 Jazz & Pom ages 10-14 $120
Fridays (January 17th- April 17th, No classes on 4/3 & 4/10) Instructor: Kristen Wooster
10:30-11:10 Parent Tot Creative Movement ages 1-3 $60 (2 sessions)
11:30-12:10 Pre-Ballet & Creative Movement ages 2.5-3.5 $120
12:45-1:25 Pre-Ballet & Jazz ages 4-5 $120
1:30-2:10 Homeschool Jazz & Pom ages 6-12 $120
Saturdays (January 18th-April 18th, No classes on 4/4 & 4/11) Instructor: Courtney McKechnie
10:30-11:10 Pre-Ballet & Tap ages 3-4 $120
11:15-11:55 Ballet & Tap ages 5-7 $120
12:00-12:40 Jazz & Pom ages 6-9 $120