Welcome to our Youth Dance Program! We offer a variety of classes for children ages 18 months – 14 years. Our classes are taught by experienced, highly qualified instructors who are dedicated to the art of dance. Classes are held in our beautiful fitness/dance studio with mirrors and ballet bars.
Our Fall and Winter programs each run 12 weeks with a winter and spring recital. Parent Tot Creative Movement classes run 6 weeks and do not participate in recitals. Our spring mini-session runs 6 weeks from May – June.
Click on the tabs below for Class Descriptions and Dance Policies
Order your dance apparel using our online store below!
Legends Spring & Summer Dance 2019
Legacy's six week dance session offers a variety of classes for ages 1-14 years. Dancers will learn technique, skills, and a short combination to perform for families at the last class. Dancers need to arrive in proper attire, shoes, hair pulled back and with a water bottle. Registration closes the second week of class. Class schedule may change due to enrollment numbers, please check the dance webpage for updated class information.
Please contact Dance Director, Angie Watts, at awatts@legacycentermichigan.com with any questions.
Tuesdays
May 7 – June 18 (No class on June 11)
Instructor: Angie Watts
5:00pm-5:40pm Pre-Ballet & Tap ages 3-4
5:45pm-6:25pm Ballet & Tap I ages 5-7
6:30pm-7:10pm Baton Twirling (*$12 Baton Fee) ages 7-12
Wednesdays
May 8- June 12
Instructor: Angie Watts
10:30-11:10 Parent Tot Creative Movement ages 1-3
11:30-12:10 Pre-Ballet, Jazz, & Creative Movement ages 3-4
12:30-1:10 Pre-Jazz, Pom & Creative Movement ages 4-5
1:30-2:10 Homeschool Hip Hop, Jazz, & Pom ages 6-9
Thursdays
May 9- June 13
Instructor: Madeline Kreps
5:00pm-5:40pm Pre-Ballet & Creative Movement ages 2.5-3.5
5:45pm-6:25pm Pre-Jazz, Pom & Creative Movement ages 4-6
6:30pm-7:10pm Hip Hop, Jazz & Pom I ages 6-9
7:15pm-7:55pm Hip Hop, Jazz & Pom II ages 10-14
Summer Dance Camps
We are excited to be offering three summer dance camps for ages 6-12 yrs! Camps include a variety of dance styles: Jazz, Hip Hop, Lyrical, Pom & Baton. Please visit our summer camps page for full details and other camp offerings
Dance is offered as an option during the following Legacy Summer Camp weeks:
July 15 – July 18
July 29– August 1
August 12 – August 15
Creative Movement
This class is the perfect introduction to music and movement for the very young child, aged 18 months-3 years. Focus is on coordination and rhythm which are introduced in creative and imaginative ways using many props such as scarves, ribbons, shakers, and much more. Keeping students entertained while learning beginning dance skills will help them to acquire a lifelong love for dance. Parents participate in the Parent/Tot class only, the parent/tot class will not participate in the December recital. Required: Comfortable clothing. Dance Shoes, Tennis shoes, Socks or Barefoot – NO JEANS
Pre-Classes
Classes include concepts that are found in an older child's dance class. The goals are to foster creativity, freedom of expression in movement, and a love for dance, while building a strong foundation to prepare the students for the next level of dance. See descriptions below for required clothing and shoes. Parents must remain in the building during classes.
Ballet
Students will learn classical ballet techniques and terminology. Each class includes center floor work and across-the-floor combinations. Ballet provides grace, poise, and technique needed to be proficient in all other areas of dance. Required: pink ballet shoes, tights and leotard– NO JEANS
Hip Hop
A high-energy dance style that uses the latest sounds in rap, R & B and pop music. The dancing represents body movements that go with the beat and rhythm of hip hop dancing. Students will break down steps and techniques and bring style and personality to the movement. Required: black jazz shoes or tennis shoes , comfortable or form fitting clothing (tank top, leggings/capri pants, etc) – NO JEANS
Jazz
Combines traditional, theatrical and contemporary jazz with the ever changing styles of today. Dancers learn basic technical skills including jazz walk, chaine turns, single pirouettes, jetes, kicks, and much more. Jazz builds dancers' style and confidence while working on musicality and the ability to pick up choreography and connect steps and skills together with fun, upbeat music. Required: black jazz shoes, tight fitting clothing (tank top, leotard, capri yoga/dance pants, jazz pants, etc). – NO JEANS
Lyrical & Modern
This class combines the passion of lyrical dance with the grounded technique of modern dance. We will focus on the connection to music and creativity, while gaining strength from a combination of modern technique styles, including Graham, Cunningham, and Limon. Students will be introduced to floor work and choreography exercises. Required: tan jazz shoes or half sole lyrical paws. Tight fitting clothing (tank top, leotard, capri yoga/dance pants, jazz pants, etc).
Pom
Introduces dancers to the basics of proper jazz dance technique while including the sharp synchronized movements and visual effects of working with pom poms! Cheerleading arm movements and Jumps are incorporated.
Tap
Tap classes are designed to develop rhythm, style and sound. Exercises focus on building flexibility of the knee and ankles, coordination, and speed of movement. The class emphasis is on developing proper tap technique, producing clear tap sounds, and having fun. Required: black tap shoes, tight fitting clothing (leotard, tank top, capri/yoga pants, etc.) – NO JEANS
Legacy Dance Policies
1. Class Schedule – Days and times are subject to change depending on enrollment. You will be notified of any changes.
2. Class Refunds – Refunds requested prior to the half-way point will be pro-rated. No refunds will be granted after the session is past the halfway point unless for medical reasons.
3. Parent Watch Days – Parents will be invited to watch the first class of each month beginning in the second month. Parents need to remain in the Legacy Facility during classes on non-parent watch days. Please note that parent watch days are very distracting so please help keep noises to a minimum.
4. Class Attire & Hair – Dancers need to have proper attire and shoes with hair pulled back. (NO JEANS) Please see class descriptions for required shoes and attire. Dancers need to bring a water to class each week. No Food or other drinks allowed in the studio.
5. Recital Attire/Accessory Fee – Fall and Winter Sessions only: There is a $15 recital accessory fee. A recital letter will be available with more details and information regarding attire, dates, and location.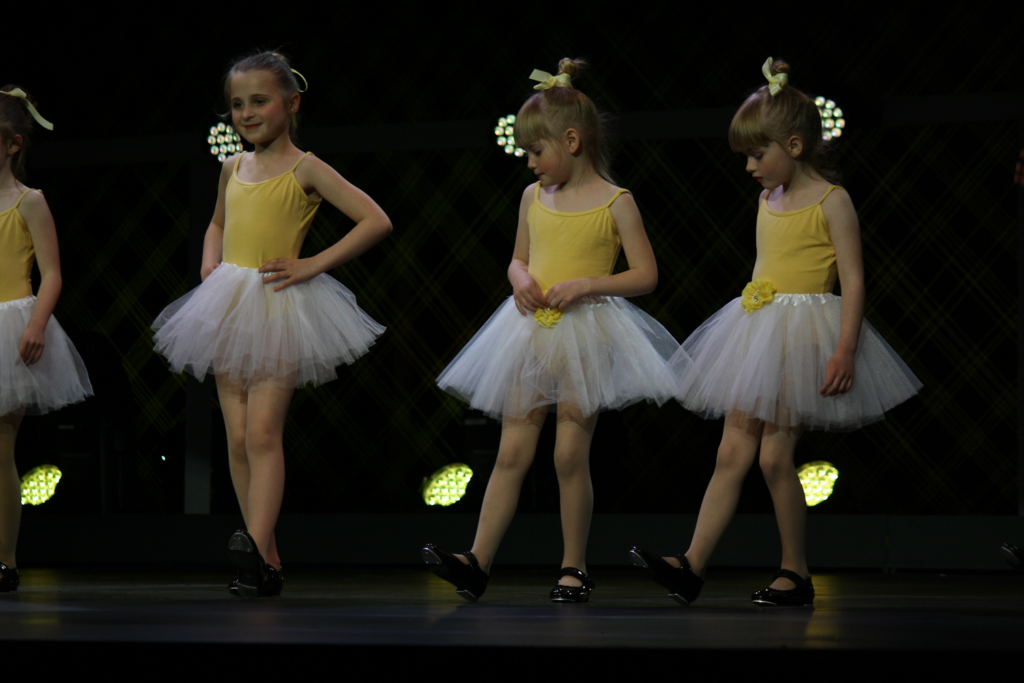 Questions? Contact our Dance Coordinator, Angie Watts, at awatts@legacycentermichigan.com