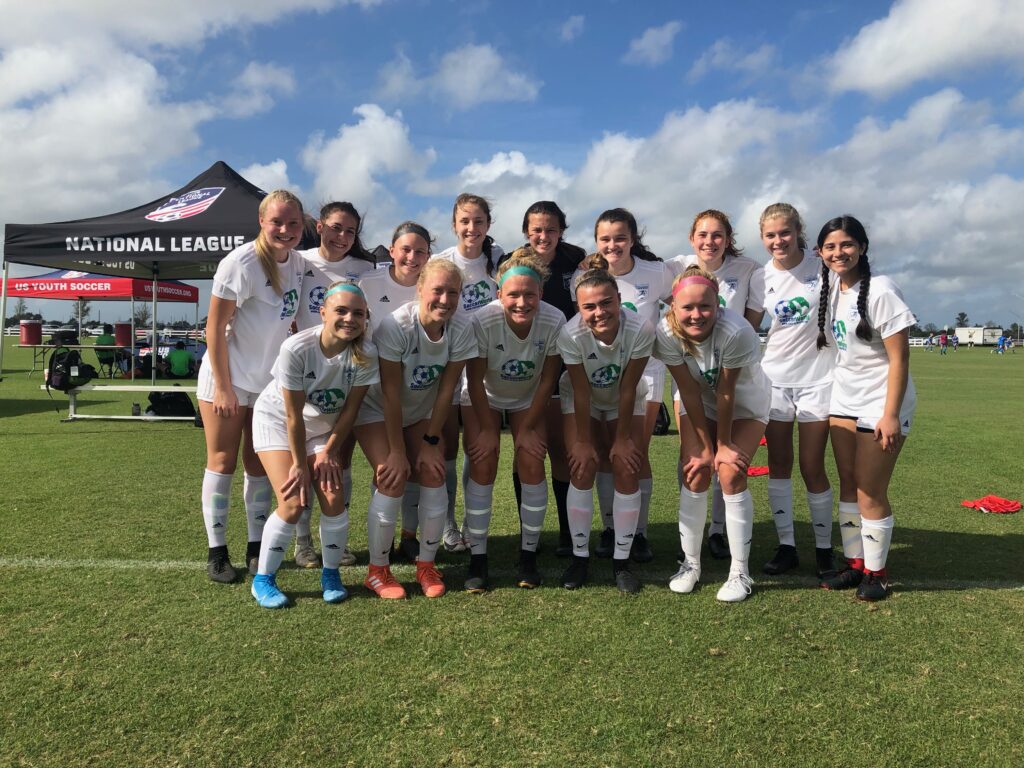 US Youth Soccer – Lakewood Ranch, Florida
This past weekend the girls 2004 / 2003 / 2002 teams headed down to Lakewood Ranch, Florida to compete in the US Youth Soccer Showcase Event. With teams competing from all across the United States our girls played some fantastic soccer.
For our 2002 Girls this weekend was part of their final National League games and on Sunday they played Cleveland FC (2019 National Champions) in a winner take all matchup. Coming into the game the teams carried identical 4-2-0 Records and Cleveland had the slight edge in goal differential. In a back and forth contest the girls took a 1-0 game just before the half as Julia Pietila received a ball just inside the box and placed a well timed shot just inside the far post. The second half started with tremendous intensity as both teams knew that a bid to the National Championships was on the line. In the 65th minute Cleveland scored to make the game 1-1. With 25 minuted left to play the Legends girls carried play and created several chances to pull ahead. Unfortunately, as the final whistle blew and the game ended tied at one piece; Cleveland had punched their ticket to Nationals on the slightest of margins.
In his speech post match, Coach Ryan Carriere showed what makes him such a great leader, mentor and coach to these girls; expressing with great emotion how proud they have made him and the rest of this organization.
Coming so close to a shot at the National Championships is an amazing accomplishment and one that will surely go down as one of the greatest moments in club history. Well done girls.